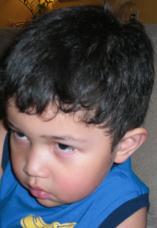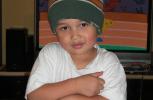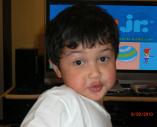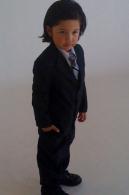 Noah is a very sweet, loving, intelligent, witty, talented and well-behaved little boy. At 4 years old, Noah knows all his ABCs, counts to 100, writes if someone tells him how to spell the words, counts in 3 languages, knows a bit of math, is very articulate, plays the drums, and loves to sing and dance. His father is a former member of Ozomatli and at every show, Noah is a natural performer who welcomes any opportunity to get on stage no matter how many people are in the audience.

Noah is very artistic. He loves to color, paint, draw and do arts & crafts. He loves to play with puzzles, building blocks, hot wheels, PS3, Wii and Rock Band - specifically, the Beatles. "Don't Let Me Down" and "I Want to Hold Your Hand" are his favorite Beatles songs. His favorite singer is Justin Bieber and his favorite song is "Baby". He is very athletic. He loves basketball, baseball and soccer. He's very good at shooting the ball and making it in the basket and he throws great baseballs using both his left and right hands. His favorite foods are mac & cheese, seafood (shrimp & crab), broccoli, pumpkin pie and of course cake and ice cream with whip cream and sprinkles.

Noah is a smart little boy who learns very quickly. His Dad teaches him a drum beat one time and when it's his turn to try - he got it. He's truly amazing...